Inflation can have significant impacts on your ability to save for your own future. Although Americans are generally worried about the rising costs of retirement, some studies show that they are not taking as much action to address them. In fact, a recent study found that just under one quarter of respondents said they were discussing the impact of inflation with their financial professional.
A sound retirement strategy and appropriate risk mitigation knowledge can be crucial for allowing this to be accomplished. If you don't have a plan to incorporate and guard against inflation, you could face significant challenges in retirement. The cost of living adjustment alone with social security won't be enough to help mitigate these changes.
In 2021, for example, it's only 1.3%. It's good to have a retirement strategy that early on considers the possibility of long term care needs and increasing expenses in retirement. A financial professional can assist you with this strategy and it should also be reflected in your consideration of other estate planning goals, such as whether or not you purchase a long term care insurance policy or have a plan to qualify for Medicaid in the future should you need it for long term care expenses.
The support of a dedicated attorney can make a big difference in your confidence in your overall retirement plan. You should be able to enjoy your retirement with minimal concerns about your strategic goals that were set year in advance.
Our Northern MI estate planning lawyers have guided many others through the process of creating a retirement and estate plan to protect your interests.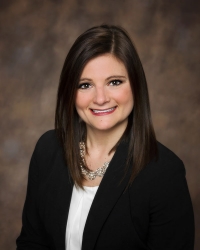 Latest posts by Rachel M. Estelle
(see all)